Fleet Maintenance Services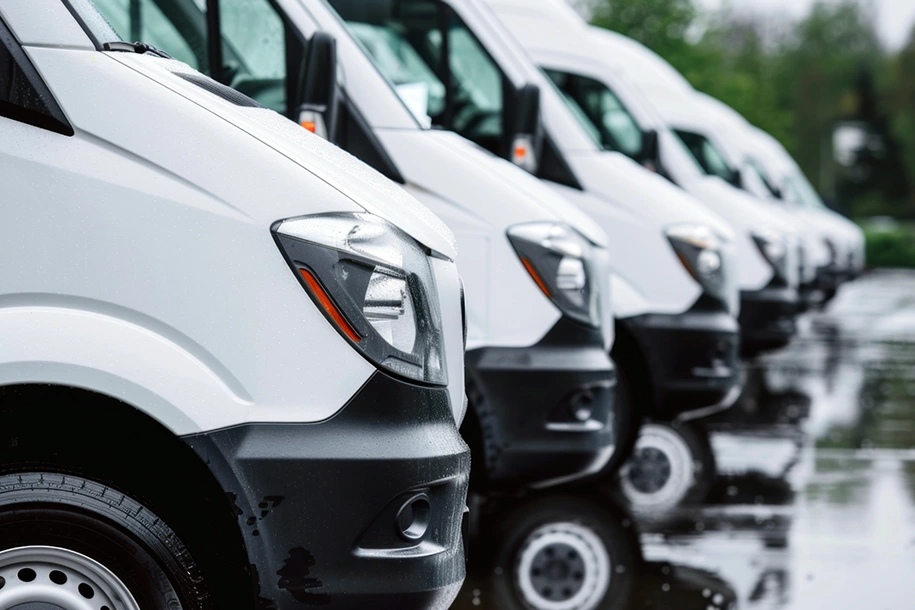 Central Car Care knows better than anyone that when owning a business — large or small — in the Phoenix area, maintaining a fleet of vehicles, such as cars, trucks, SUVs, or vans can be quite tasking. In addition to the typical needed tire change & rotation, brake job, oil change, etc., some other type of maintenance always seems to require attention. Unlike personal cars and trucks, vehicles owned by local Phoenix area businesses incur more abuse than vehicles used for personal use. As such vehicle problems can and often do arise more often than not, resulting in added pressures when running a business. Central Car Care understands these challenges better than any other auto repair shop in Phoenix and our team of ASE technicians can assist in easing that burden on your Phoenix area business. Central Car Care invites business owners in the Phoenix area to consider the vehicle fleet services offered at our Phoenix automotive repair shop. We offer competitive pricing and a detailed service interval program that is unequaled throughout the entire Phoenix area! The fleet program created by the team at Central Car Care is intended to keep a company's fleet running strong and reliable for day to day company operations. This is important as any business owner knows that having vehicles that are well-maintained and dependable work vehicles equates to getting a job done right and on time, avoiding costly and unexpected problems in the process. And while replacing one vehicle is not always an expensive situation for a successful business, needing to replace several vehicles at the same time can be very costly. Business owners in the Phoenix area can be certain to have fleets that last for years when scheduling fleet service with Central Car Care today.
Central Car Care invites all Phoenix area business owners that have a fleet of vehicles to consider our automotive repair shop for their repair, service, and maintenance needs for the following reasons:
EXPERIENCE — Central Car Care has been in business long enough to know and understand that not having a vehicle for day to day business needs is not only an inconvenience, but results in lost revenue and time for a business owner. Our team realizes the importance of offering our fellow Phoenix business owners the best possible services at the lowest possible cost. Our team of technicians user their combined expertise and the latest diagnostic equipment to maintain fleet vehicles professionally and efficiently.
SERVICE — Central Car Care has a reputation throughout the Phoenix area for our consistency in delivering the best level of quality service possible. Working closely with a company's fleet manager, our team assembles and employs a thorough and comprehensive schedule for vehicle maintenance, and with our ongoing maintenance records easily accessible, our team will keep your team going strong on the roads of the Phoenix area.
CERTIFIED TECHNICIANS — When you hire Central Car Care to maintain your fleet of vehicles, you can be assured you are hiring only the best mechanics in the Phoenix area, many of whom are ASE Certified and capable of delivering top-quality, industry-leading services to your valued vehicles.
LOCAL MANAGEMENT — Business owners that hire Central Car Care for their fleet repair, service, and maintenance needs can rely on a management team that is on-site and dedicated to making sure your cars, trucks, vans, and SUVs get the best possible care and service. When questions or concerns arise, business owners or fleet managers can contact a Central Car Care representative quickly by phone.
TOP LEVEL WORK — When hiring Central Car Care for your fleet service needs, Phoenix area business owners can rest assured they are hiring an automotive repair shop with a reputation for being dependable, hard-working, and most importantly honest. Central Car Care uses the best fleet service software programs and is eager to earn your company's fleet business.
Offered Fleet Maintenance Services
Scheduled Maintenance (PM) Programs
Environmentally Safe Oil Recovery
Belt Inspection and Replacement
Hydraulic Fitting / System Service
Heating / Cooling System Service
Pump and Filter Maintenance
Alternator / Battery Service
Electrical System Service
Truck and Trailer Repair
Exhaust System Service
Air Conditioning (R134)
Brake System Service
Landing Gear Service
Certified Technicians
Drive Line Service
Freeze-up Service
In-house Welding
Clutch Repair
Fleet Management & Maintenance Tips
Regularly check your owner's manual, but a good practice is to change the oil filter regularly — every 3,000 to 4,000 miles is recommended.
Check the fluids, to include steering, brake, power, transmission/transaxle, windshield washer solvent and antifreeze. These fluids in your fleets autos and trucks play an important role in the performance and safety of your fleet's vehicles.
Proper tire inflation. Improperly inflated tires will result in a loss in optimal fuel efficiency. This is the least expensive form of preventive and safety maintenance. Tires should be inspected and checked at least once per month.
Keep the engine in your fleet's vehicles tuned as a plugged/restricted fuel injector or fouled spark plug can reduce, fuel efficiency, sometimes by as much as 30 percent.
Lubricate the chassis frequently. This maintenance service can prolong the life of the moving components of the vehicle's suspension system.
Inspect the post and battery cables for corrosion and clean them if needed. If not a maintenance-free battery, the fluid should also be checked and filled if it is low.
Frequently check the lighting system, to include headlamps, turning signals, and brake and tail lights.
Inspect windshield wipers for cracks, tears and windshield contact. Replace them at least once a year, or sooner if streaking begins.
Regularly inspect the engine belts as worn belts will affect the performance of the vehicles in your fleet. Take notice of any cracks and missing sections or segments.
Inspect the air filtration system regularly. Air filters need to be inspected every other oil change for damage or clogging. This system ensures that your fleet is performing at its peak condition.